Most standard insurance carriers don't want to write policies for cannabis businesses, and underwriters are the key line of defense against these risks. The more underwriters know about cannabis property risk and how to identify it, the more successfully insurers can meet their goals. Read on to learn more about the specific risks each type of cannabis business presents and how to reduce your company's potential exposure.
How cannabis businesses end up in property insurers' books of business
Many times, insurance companies discover they're insuring a cannabis business only after an incident occurs, a claim is filed and an adjuster visits or otherwise gathers more detail about the business.

Before the incident — possibly long before — the business applied for insurance. At that point, the business likely wasn't doing anything related to cannabis. The farmer was growing wheat but now grows marijuana. The warehouse was storing hops but now stores hemp oil. The strip mall spot was a salon; now it's a cannabis retailer. Changes like these happen at businesses all the time, and the business or property owner often doesn't notify the agent or insurance company.

To keep up, underwriters face the time-consuming task of combing through every policy in their books on a regular basis to try and identify which businesses have switched to growing, processing or retailing cannabis.

Cannabis businesses also enter insurers' books when first getting insurance, often because the underwriter doesn't have access to the right information. An application could be incomplete, and free online data sources, such as mapping applications, rarely offer enough information to conclusively indicate the facility grows, processes or sells marijuana.

No matter how these businesses end up in your book, they all present risks it's important for your underwriters to understand. A stronger knowledge base makes it easier to identify cannabis businesses and estimate the risk that's potentially hiding in your book.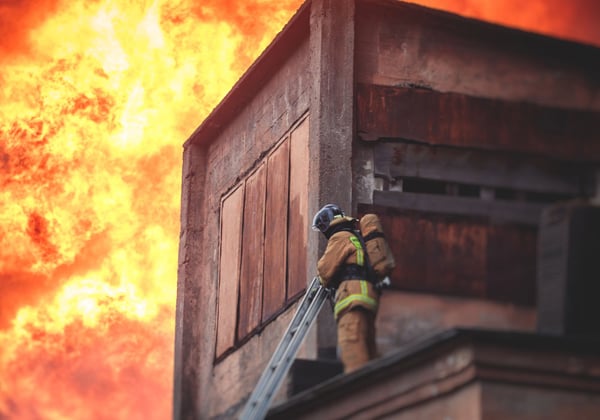 Cannabis processing facilities are prone to explosion and fire,
depending on the methods and substances used.
The risk of insuring cannabis businesses
Though 17 states and the District of Columbia have passed measures to legalize marijuana for adult recreational use,1 the drug remains banned at the federal level. For standard insurers, doing business with a customer that engages in a federally illegal activity, such as selling marijuana, creates too much regulatory risk.

Marijuana could become legal at the federal level, a change most Americans support.2 Or, the drug could be rescheduled. Right now, marijuana is a Schedule I drug, meaning it has "no currently accepted medical use and a high potential for abuse," according to the Drug Enforcement Administration (DEA). Other drugs in the same category include heroin and ecstasy. By comparison, Schedule IV drugs are those with "a low potential for abuse and low risk of dependence." These include Xanax, Valium and Ambien.3

Neither legalization nor rescheduling would remove the key property risks cannabis businesses present, though.
Cannabis growers and processors
Marijuana can grow outdoors or indoors, meaning it can end up in your agriculture or commercial property book of business. Both indoor and outdoor growers face the risk of theft, and indoor growers face the additional risk of fire because the wiring systems used to power grow lights are often overloaded or poorly maintained.4

Processing facilities present some of the biggest concerns for property insurers because common processing methods can and do lead to explosions. Butane is the most frequent culprit: the gas, which is easy to liquefy, has long been used to extract hash oil from marijuana. Though effective, butane is also highly flammable, and its use in hash oil extraction is banned in some states. Still, as of early 2019, at least 10 fires or explosions have occurred at hash oil extraction facilities.5

Other extraction methods using carbon dioxide, ethanol or water are safer, but not everyone uses them. And without visiting a commercial extraction operation, it's impossible to verify which method the operators are using.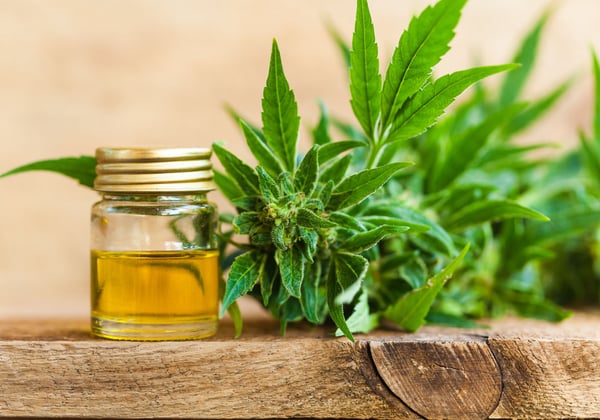 Extracting hash oil from marijuana plants can be extremely dangerous,
raising the risk of explosion, fire and injuries or death.
Cannabis retailers
Cannabis retailers deal almost exclusively in cash due to banking restrictions, and some even house ATMs to give customers easy, in-store access to cash. The large amounts of cash on hand, combined with the high value of the merchandise, make marijuana shops targets for thieves. Over the course of one year, cannabis shops in the Portland, Oregon area reported thefts of nearly $600,000.6

Thieves have also resorted to violence. In December 2020, a man working at a Portland cannabis shop was killed at work.7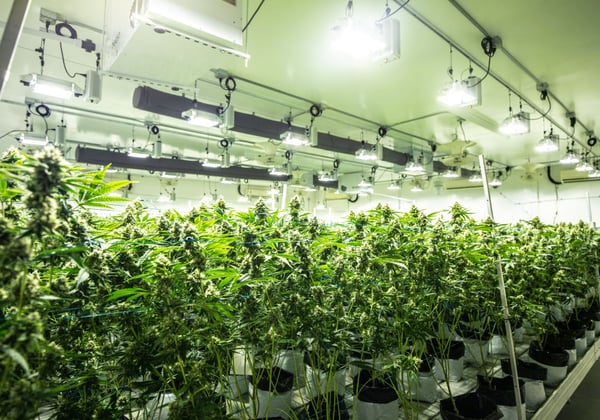 The lights needed to grow cannabis indoors may be powered by faulty or
poorly maintained wiring systems, creating fire risk.
How to reduce your exposure to cannabis businesses
If you insure property in one of the states where growing, processing or retailing marijuana have been legal for some time, chances are at least some cannabis risk is in your book right now. Finding out how much and where it's located can be a time-consuming process for underwriters.

They would need to review each policy and, unless the insured's name clearly showed it was a cannabis business, look through multiple sources for clues, starting with online maps with a street view function. There, they might see the warehouse has a large transformer box in front to provide sufficient amounts of power to grow lights. A retailer likely has a sign, but that sign almost certainly won't tell the underwriter whether there are processing facilities in the back.

This method of finding risk is not perfectly accurate, and at the end of it, you may still have unwanted risk in your book. Underwriters' time is highly valuable, so you might assign the task to an underwriting assistant or other person in your organization. However, these employees typically have less knowledge about how to identify possible cannabis businesses, leading to even less accurate results.
A faster, more accurate method
A more efficient and affordable alternative is to check your book against an accurate, validated, up-to-date data source that provides you information on both the number of likely cannabis businesses in your book and their location. Underwriters or underwriting assistants can then focus on just those businesses and quickly identify the policies you need to address. You can dramatically reduce the cannabis-related risk in your book in far less time than it would take using a manual process.

We have developed this data source for you: the BuildingMetrix Cannabis Check. If you're a WSRB Subscriber, you can get free access to the check for properties in Washington state. For an additional, affordable fee, you can also access data for other states where recreational marijuana is legal and cultivation, processing or retail sales are occurring.

Learn more about Cannabis Check or contact us to get access today.
---
[1] National Conference of State Legislatures, https://www.ncsl.org/research/health/state-medical-marijuana-laws.aspx
[2] Pew Research Center, https://www.pewresearch.org/fact-tank/2021/04/16/americans-overwhelmingly-say-marijuana-should-be-legal-for-recreational-or-medical-use/
[3] Drug Enforcement Administration, https://www.dea.gov/drug-information/drug-scheduling
[4] Wikipedia, https://en.wikipedia.org/wiki/Cannabis_cultivation
[5] Politico, https://www.politico.com/story/2019/02/18/marijuana-factories-explosions-safety-issues-1155850
[6] Willamette Week, https://www.wweek.com/news/courts/2021/03/03/for-nearly-a-year-teenagers-have-been-robbing-portland-dispensaries-then-somebody-shot-a-budtender/
[7] Willamette Week, https://www.wweek.com/news/courts/2021/03/03/for-nearly-a-year-teenagers-have-been-robbing-portland-dispensaries-then-somebody-shot-a-budtender/