Short-term rentals have exploded onto the travel scene over the last decade, causing a splash in the real estate market. But, of course, with new opportunities come new risks. In a shifting market, how can insurance underwriters balance risk for their companies? And how can customers work with insurance carriers to be transparent about their short-term rental plans?

An expanding and evolving industry
Let's first look at the evolution of the short-term rental market. As companies like Airbnb and VRBO have expanded, opportunities for new hosts to embrace the benefits offered by these companies have expanded as well. Some people might rent out a single room in their home and some might offer an entire investment property for full-time rental; others may try a mix of both. From the host's perspective, owning a short-term rental property is a flexible and modifiable source of income.
With artificial intelligence developing and becoming more effective, short-term rental platforms are getting more creative, offering chatbots that speedily answer guest questions and improved filters for searching out experiences and photo listings. Resources like these allow hosts to be even more efficient and responsive to their guests.
Financially, the option to invest in short-term real estate is a lucrative one. Current research shows the average host makes nearly $1,000 per month with the possibility to make well into six figures a year.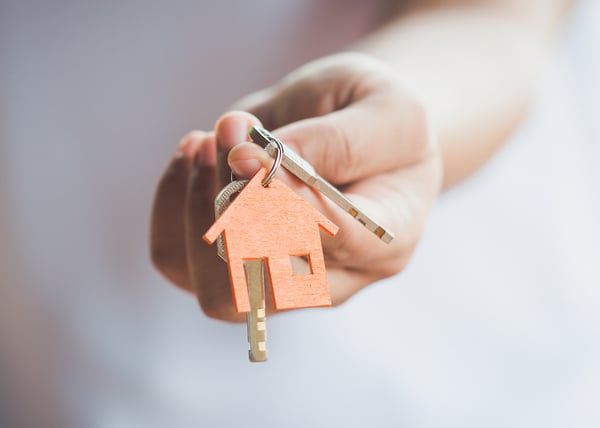 As the industry expands and becomes lucrative, more and more people
are renting out their properties on a short-term basis.
Fresh market offers plenty of risks
So, what are the risks for insurers? This market is still so fresh it's likely any issues that arise could take on quite the profile in the news. If a house is rented but isn't covered under the right insurance policy, the implications to safety, property, and financial security can be serious.
Problems arise when people rent out their property without appropriate consideration and hope nothing happens. But what if something does?
Hosts have found themselves on the hook for thousands of dollars in damages, and their homeowner's insurance may not cover these costs. Airbnb is doing its own crackdown on these kinds of problems with its Million Dollar Guarantee, but it remains up to the host to discern if the protection their policy affords suits each situation.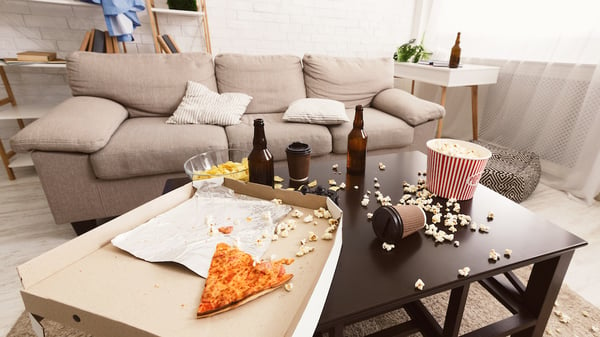 If a short-term rental is not covered under the correct
type of policy, problems can arise.
To cover or not to cover
Wherever your company falls on the pros and cons of short-term rentals, it's important to consider all your options as this market expands. Here are some factors that might influence your decision to offer coverage:
The impact of tourism:

If you're writing a risk in, say, a resort community or a ski town with thousands of available properties, you need to assess whether the property is used for vacation rentals and what guests might expect. Liability multiplies when dealing in hot, tourist markets and requires increased attention.



Accidents happen: Standard home insurance and rental liability insurance are two very different things. The average cost of homeowner's insurance is around $200 per month and assumes regular family occupancy. Renting out all or part of your home is a business. Homeowner's coverage excludes business activities in most cases. This could lead to an uncovered situation in which nobody wins: the customer has no coverage or defense, and the injured party will not be well compensated. Their agent might also find themselves involved in the suit as well.

The market isn't done growing: Some ultra-creative rental approaches have appeared over the last few years – a good example being

Swimply

, a pool rental app. While these are fun and trendy with tons of audience potential, they come with their own, often untested, safety measures such as requiring certain licenses or construction. It would be understandable for an underwriter to want to observe these growing subsegments before diving in (no pun intended).

Local laws may vary:

From a real estate standpoint, housing stock in some communities is being consumed by short-term rental groups. Due to overwhelming volume and other unknown factors, many prominent communities such as Malibu and Carmel are outlawing short-term rentals. While it may not be a major concern if your company operates in a smaller, quieter area, you may have to keep a closer eye on this market if you're based on the coast or in major cities.



Secrets, secrets, they're no fun:

The process of signing a home up to be a short-term rental is surprisingly easy. Homeowners can make their property a rental without even telling their home insurance company. In places like New York City or other major urban hotspots with tons of apartments to rent out, this could spell trouble for landlords and could require more detailed coverage with a careful market eye.



Whatever your company's position is on short-term rental coverage, the best way to handle potential underwriting and determine coverage is with transparency. If you know what properties in your book are short-term rentals, you can ensure that your customers have the proper coverage and avoid tragedy if there's a loss in the end.
---
[1] Nerdwallet, https://www.nerdwallet.com/article/small-business/how-to-become-an-airbnb-host
[2] Fast Company, https://www.fastcompany.com/3021179/secrets-of-running-a-six-figure-airbnb-business
[3] ABC, https://abcnews.go.com/US/airbnb-guest-accused-throwing-wild-house-party-caused
[4] Airbnb, https://www.airbnb.com/help/article/279/host-damage-protection
[5] Swimply, https://swimply.com