By the year 2050, roughly 20% of the U.S. population will be age 65 or older. That's an 8% increase since the year 2000 and a 12% increase since1950.1 How can we meet the need for necessary long-term care services as the percentage of elderly Americans increases?
The answer is becoming increasingly apparent: adult family homes.
Risks of adult family homes
Problems arise when adult family homes aren't properly insured.
Adult family homes (AFHs) are run out of private residences, increasing the likelihood that some operators may only be covered by a standard homeowner's policy, a type of coverage that specifically excludes coverage for commercial activities, including caregiving. In other circumstances, operators may have only commercial property coverage when they require general or professional liability coverage as well.
Should an injury or some other unfortunate circumstance occur on-site, the owners, residents, and insurance companies all face risk. Lawsuits and insurance claims can mount rapidly, forcing the insurance company to pay out large sums of money.
Though they are run out of private residences, AFHs must be treated the same as other long-term care facilities and require similar types of coverage.
What is a long-term care facility?
Long-term care services and supports (LTCSS) refer to a variety of different types of assistance provided to individuals who can no longer care for themselves due to age-related impairments.2 70% of adults 65 years and older will likely require long-term care in their lifetime. Long-term facilities exist to meet that demand.3
The main aim of LTCSS is to help elderly people continue performing routine daily activities, or activities of daily living (ADLs).4 Gerontologist Mary McDonald Winners defines long-term care as "care for an individual that helps with grooming, bathing, dressing, eating, and other tasks throughout the day."5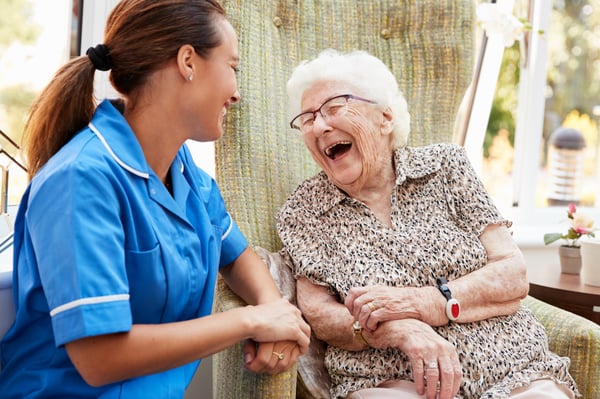 Long-term care facilities, including adult family homes,
are vital to a rapidly aging population.
In addition to ADLS, long-term care facilities can provide medical services, including but not limited to:6
- Recovery from surgery, accident, or illness.
- Physical, occupational or speech therapy.
- 24-hour care for patients with Alzheimer's, dementia or other cognitive issues.7
LTCSS serve many functions and individuals, from those who need help managing their daily lives to those suffering from severe disabilities. Though terminology and facility types vary from state to state, here is a brief overview of different long-term care facilities.8
Different types of long-term care
Retirement communities
For adults 55 and older, retirement communities are for individuals who are generally healthy and do not require 24/7 care. These are complexes or communities that allow residents to socialize and enjoy their retirement in an environment with other like-minded individuals.
Assisted living facilities
ALFs are the most common option for long-term care outside of the home. They are larger facilities with full-time staff who aid with ADLS and various forms of medical care. Residents typically live in their own apartments with private baths and kitchens, giving them autonomy while still providing necessary services.
Nursing homes and memory care communities
Compared with ALFs, nursing homes are often much more clinical and aid individuals who need a heightened level of care.9 Memory care communities address the needs of residents suffering from Alzheimer's or other dementia-related diseases where they can no longer care for themselves. 24/7 hour staffing is required, and special licenses are mandatory to administer care.
Adult day care centers
Often operating from Monday through Friday, these programs offer seniors temporary assistance with personal needs and health education in a safe environment without providing room and board. This is an overall cheaper option for intermittent care.
Hospice care
Also referred to as "end of life" care, hospice care focuses on quality of life for people experiencing an extreme, life-limiting illness.10 This form of care can take place in a private home, hospital, or inpatient hospice center.
Adult family homes
Adult family homes are the newest and most rapidly growing long-term care sector. In Washington state, an AFH is a home in a residential area where staff supervise and care for between two and six adults.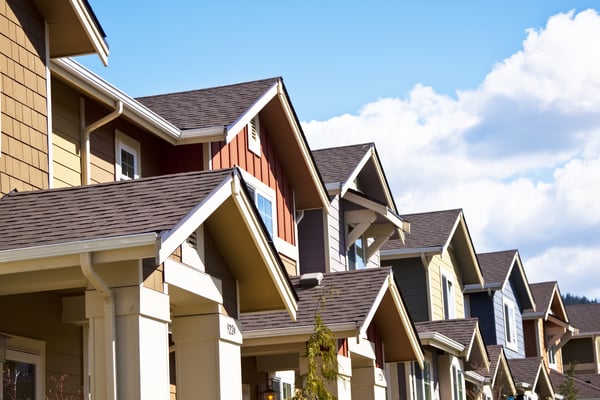 Adult family homes often exist in normal residential neighborhoods,
making them challenging to pinpoint.
The rapid growth of adult family homes
Every day until 2030, roughly 10,000 baby boomers will turn 65. Around 70% of those individuals will likely need long-term care, equating to 7,000 people entering the long-term care system daily. Adult family homes have become an increasingly popular option for meeting that demand.
But why are AFHs so popular compared to other forms of long-term care facilities?
AFHs provide a personalized level of care that is often hard to come by in larger assisted living facilities or nursing homes. In more extensive assisted living facilities, the ratio of staff to residents is often 1 staff member to every 12 residents or greater. In small AFHs, that ratio is usually much smaller, with 1 or 2 staff members providing 24/7 care to often no more than 6 residents.11
Unlike more extensive facilities, AFHs offer an atmosphere like living at home, giving residents a small, familiar community highly tailored to their needs. AFHs are often highly specialized and focus on specific, customized types of care. Instead of entering an institutionalized space that lacks personalized care, many choose to turn towards AFHs as a viable alternative.
AFHs are multiplying because of their environment and flexibility. In Washington state, between May 2020 and May 2022, there was a net gain of 566 homes, a 17.8% increase.12 Here is a graph to help you visualize this upward trajectory of continuous growth: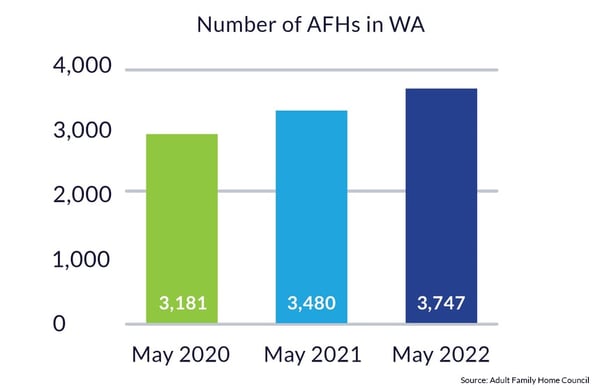 Assisted living facilities, nursing homes, and other long-term care operations are facing staffing shortages, driving up demand for adult family homes even more.13
However, as adult family homes become more prevalent and widespread, they bring risks that need to be addressed.
There is a simple solution: make sure AFH operators have the right insurance coverages.
It is hard to know where AFHs exist and whether they are properly insured. Unlike assisted living facilities and nursing homes, where operations are large and obvious, AFHs can slip through the cracks, hiding under the guise of a normal residential home.
Adult Family Home Check
Though identifying hidden risk like underinsured AFHs has always been possible, the process can be long and arduous, requiring hundreds of hours of cross-examining your book of business against known facilities.
There is an easier way. Using the BuildingMetrix Adult Family Home Check, all you need to do is submit your list of addresses within your book of business and allow us to check them against our comprehensive, updated, and validated database. You get results within three business days, allowing you to focus better on helping customers get the right coverage while reducing the overall risk to your business.
We currently possess data sets for multiple states. If you're a WSRB subscriber, data for the state of Washington is included with your subscription.
---
[1] Congressional Budget Office, https://www.cbo.gov/sites/default/files/113th-congress-2013-2014/reports/44363-ltc.pdf

[2] Centers for Disease Control, https://www.cdc.gov/nchs/products/databriefs/db404.htm

[3] Genworth, https://www.genworth.com/aging-and-you/finances/cost-of-care.html

[4] Senior Care Advisor, https://www.seniorcareadvisor.org/what-are-activities-of-daily-living-adls/

[5] About Senior Solutions, https://www.aboutseniorsolutions.com/meet-our-team/

[6] National Institute on Aging, https://www.nia.nih.gov/health/what-long-term-care

[7] Rehab Select, https://blog.rehabselect.net/what-is-long-term-care-9-types-of-patients-it-helps

[8] Washington State Dept. of Social and Health Services, https://www.dshs.wa.gov/altsa/residential-care-services/long-term-care-residential-options

[9] Five Star Senior Living, https://www.fivestarseniorliving.com/blog/what-is-the-difference-between-assisted-living-and-nursing-homes

[10] American Cancer Society, https://www.cancer.org/treatment/end-of-life-care/hospice-care/what-is-hospice-care.html

[11] MYAFH, https://www.myafh.com/adult-family-home-versus-nursing-home/

[12] Adult Family Home Council of Washington State, https://1czo0ikdrnp2xdibk2ietzh1-wpengine.netdna-ssl.com/wp-content/uploads/2022/05/FINAL-Version.pdf

[13] King 5 News, https://www.king5.com/article/news/health/washington-long-term-care-facilities-face-staffing-shortage-crisis/281-6dea28d5-2dc0-4218-b1e8-3ce768b479fc