Multiple times a year, property insurers take a close look at the agencies they work with to identify how to improve the agency-insurer relationship, support agency growth and find patterns the insurer can use to strengthen its business. You can make your next agency review more productive and insightful with data that reveals otherwise hidden patterns.
Let's explore how this process can work by going through a few scenarios, each of which focuses on a different risk. We'll start with wildfire risk, which is evolving due to a number of factors, including past forest management practices, climate change and development in wildfire-prone areas. We'll also cover cannabis and earthquake risk.
Target education to reduce wildfire risk
Consider what you could do with data, by agency, on the number of properties located in a wildfire-prone area along with data, by address, on specific wildfire risk factors.
Identify which agencies are acquiring the most customers in wildfire-prone areas and take steps to understand why.
Work with agencies serving wildfire-prone areas to communicate to customers how they can reduce their property risk. A targeted education campaign can make your communications more efficient and help reduce the number and/or size of claims.
Gain valuable pricing insights. Perhaps you're under- or over-pricing coverage in wildfire-prone areas, and you could adjust pricing to expand your customer base, balance risk or increase profits.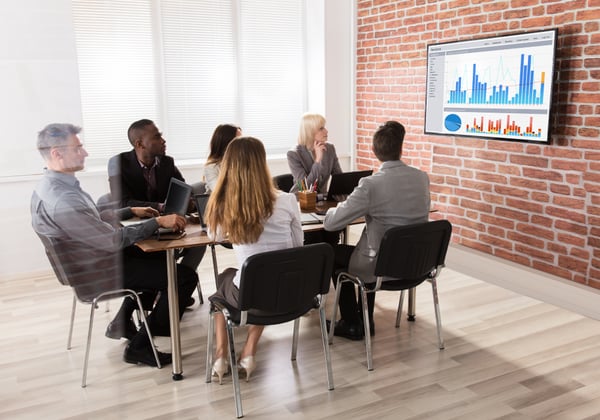 With the right data, you can identify otherwise hidden trends during your agency reviews
and use that information to enhance your results.
Avoid cannabis risk
Let's shift our focus to another property risk: cannabis. If you're like most insurers, you don't want to take on this risk, and you have communicated that to your agents. However, the agents may not receive accurate information from prospective customers and may have no way to independently validate that information.
Or, the agent may not receive notice when business occupancy changes. For example, imagine a strip mall. At the time the owner applied for coverage, the mall housed a hair salon, stationery store, pizza parlor and video game arcade. Two years later, though, a cannabis retailer has replaced the stationery store, but the owner didn't notify the agent.
Retailers are not the only source of cannabis risk. If you insure farms, you may unknowingly be taking on marijuana growers, and if you insure commercial properties, you could be taking on cannabis processors, whose operations can lead to explosions.
By adding independently validated data on the locations of cannabis businesses to your agency reviews, you can:
Discover where the risk is hiding in your book and address it before a claim is filed.
Work with the agents who have acquired cannabis retailers, growers or processors to reduce the chances more cannabis risk ends up in your book in the future.
Reduce earthquake-related fire risk
Finally, let's consider earthquake risk. Even if you don't write earthquake policies, you can benefit from knowing how many properties you insure that are at risk of severe earthquake damage. Major earthquakes often cause fires by rupturing gas lines and downing electrical lines, and they make fires more difficult to fight by blocking access to burning buildings and damaging the infrastructure that provides firefighters with water.1
In most cases, fire following an earthquake is covered by a standard property policy, meaning you could face a large number of high-dollar claims after a major quake. By looking at the address-specific earthquake risk of the properties you insure, by agency, you can:
See where you've taken on a large number of properties that are prone to earthquake damage.
Find ways to balance that risk, perhaps by seeking out agencies acquiring customers in less-risky areas.
Adjust pricing to reflect the true risk you've taken on.
You can access data on all these risks, by address, with a BuildingMetrix book review. We can even filter the data by agency code if you provide it. Contact us today to learn more so you can make your next agency review more insightful, productive and valuable.
---
[1] Pacific Northwest Seismic Network, https://pnsn.org/outreach/earthquakehazards/fire